Join the Kitchen Robotics revolution
The future of the restaurant industry is in your hands.
Welcome To The Fast Food Revolution
Discover Lex, the fully equipped robot that is going to revolutionize fast food with its power to make tasty and aesthetic bowls with up to 16 ingredients and 8 sauces. Capable of producing all sorts of bowls, Lex will be your best ally in kitchens and restaurants, empowering your employees work.
Meet the LEX Poke Robot
The Poke Production Powerhouse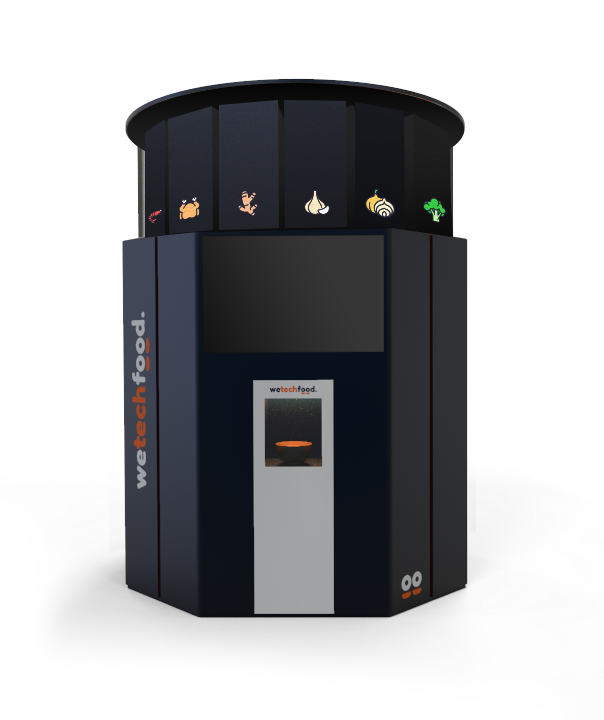 Max. Bowls/hour capacity
430
Possible errors
0%
Bowl consistency per ingredient
+

0.5%
Labour Cost Savings*
4x
* Considering 150 bowls per day with 4 people working vs LEX.
Software Built in the cloud
Manage LEX from anywhere
Robust & Scalable infrastructure
Cloud and ML Architecture
Utilizing innovations in the IoT space and Amazon, WeTechFood is able to build a robust infrastructure that is able to handle the demands of the future. The cloud infrastructure is built on top of the latest technologies, and is able to handle the demands of the future. Microservice-based, event-driven architecture is at the core of our systems, allowing growth and scalability without the need to refactor at scale.
Live Tracking of all LEXs
Situational Awareness
By implementing a cloud-based integration from the start, WeTechFood can be proactive with the tracking orders on all LEXs in the wild. That means higher order speeds, less maintainence time and more flexibility to adapt to the changing needs of the LEX's customers and operators. It also means LEX operators don't need to be machine operating experts to get the most out of their food production.
software.slide3.pre-title
software.slide3.title
software.slide3.content